---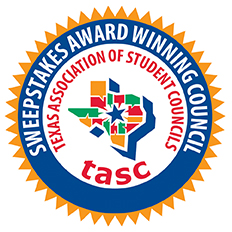 The following schools have been reported as Award-Winning Schools by their TASC District President School. If there are errors, notify your District President School. Changes can only be made to this list following an email message from the District President explaining necessary changes.
---
 Check out this Texas High School Why TASC video
---
To view your MEMBERSHIP RENEWAL INVOICE:
Click on "My Profile" (see above) > My Profile Tab > Your Organization.
Click on "edit" to edit Profile or upload a constitution.

---